As the room filled up with One Core members, I excused myself for a couple of minutes. I needed to go through my routine to calm myself down — although I am now more comfortable with public speaking, I still get haunted by some horrible memories. I found a quiet place, prayed and thanked God for the opportunity to help people who needed to learn "How To Juggle Life Problems."
Are you in the same boat as many are? Do you have a long list of pending items on your to-do list? Do you want to find out "How To Juggle Life Problems"?
If so, here you go.
Point 1: Prioritize Who You Are Over What You Have To Do
If you lack inner peace, seek balance first before solving problems or issues
I'm sure your first reaction would be, "What? With all the things going on in my life, you want me add another one. You want me to drop everything and find… ME?!? Seriously?!?"
My reply would be a resounding, "YES! Seriously!"
You know that time when everyone in your office were swamped with so many deadlines and deliverables, when everything seemed to be in the first quadrant of Stephen Covey's grid, Urgent and Important, and without any silver lining in the horizon. Then your wise boss steps in and tells everyone to take a step back, look at the organization's objectives and make sure that all those deadlines and deliverable are aligned to the organization's mission and vision.
This is pretty much what are asking from you.
In knowing who we are and what our purpose is, we are able to align our tasks and problems to our life's mission and vision.
For example, like I mentioned earlier, I was a last-minute substitute and only got a text around lunch time asking me if I can give the talk. I had a lot of things going that day. I was attending a training when I got that text and was a bit tired from all the activities, not to mention the absorption of new learning, that day.
However, I have known for sometime now that being a life coach and doing these talks is who I am, it is who I want to be. This understanding about how the talk is aligned to my purpose allowed me to overcome the physical and mental fatigue that I was feeling that day.
How do I find this balance? How do I know who I am?
There are many ways to do that.
The way I started my journey was through a lot of "ME time." I spent a lot of time alone (and yes, I did this even when I was going out with my then-girlfriend wife and continue to this even now). I talk (figuratively but sometimes literally) to myself, asking myself what activities really make me happy.
Another way to do this, and I have written about this before, is to take self-assessment tests. There are many such assessments out there but I will recommend the Gallup StrengthsFinder assessment (read more).
Hopefully these two tips will help you get started on your journey to self-discovery. To finding who you are.
Point 2: Taking care of the self is non-negotiable
Master the skill of being nurturing and kind vs critical and judgemental
This is closely related to Point 1. After all, nothing says taking care of yourself more than taking time to understand who you really are and discover your purpose. However, we want to step it up a bit now. Starting that journey is one thing, but continuing to be nurturing and kind to ourselves is even harder.
In fact, we often end up doing the opposite.
How often have you heard, and agreed with, the phrase "I am my worst critic"?
How many times have you not forgiven yourself when the other party you faulted against has already moved on?
How often have you banged your head (again figuratively but sometimes literally too) over a mistake you committed?
Sure there is some value in criticizing yourself, as this opens yourself to improvement. However, just like anything else in life, too much of it will end up bad for anyone. Focusing too much on the negativity will slowly drown us in self-doubt and insecurity.
You can strive for greatness even while being good to yourself.
Point 3: Be Humble – Ask for Help
Delegate, Trust Others and Let Go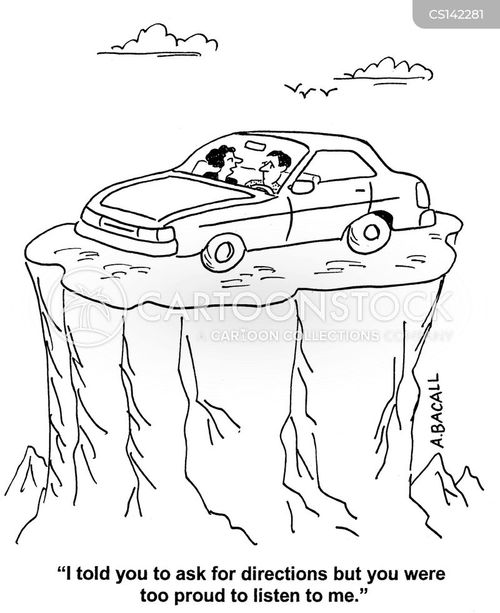 The last point seems contradictory to the first two. After all, I just used two points to focus about the self and here I was telling everyone to now ask for help.
To see how this all blends together, I emphasized that there is a need to understand that being humble can only come about from a deep understanding of one's self. It is only when we take time to understand ourselves that we see which areas we are talented in, and in which areas we need support.
On that note, asking for help is actually a way to take care of ourselves.
The ability to admit that we cannot do-it-all and ask for help allows us to focus on what we can do, i.e. to capitalize on our strengths, instead of wasting energy doing things we are not good and we don't even like.
With this humility, we no longer feel the need to burden ourselves unnecessarily and trust that others can help us with whatever we are dealing with… just like how we can help them too.
===
As with most One Core sessions, we asked the members to discuss the points further in smaller groups.
… and as the room filled with the buzzing of these groups, I paused for a few minutes to again reflect and be thankful, not just for the opportunity to help but for the opportunity to again learn. I realized from doing the talk that I was the perfect guy for this.
I have a lot of different things going on in the different aspects of my life, and although these came naturally to me since I am an ARRANGER, it was still a challenge. Amidst all my different roles and responsibilities, I was able to keep everything in check because I had invested in knowing myself, been nice to myself (despite my many weaknesses — who doesn't have them anyway!) and have no problem in asking for help when I really need it.
"Love yourself first and everything else falls into line. You really have to love yourself to get anything done in this world."

–- Lucille Ball
---
Join others and subscribe to our blog here.
Ryan "Coach Rye" Salvanera is the Founder and CEO of CoachRye. Coach Rye is also a facilitator at OneCore. His top 5 are Relator, Arranger, Learner, Maximizer and Individualization. Coach Rye always had a passion for helping individuals unlock their full potential. He has already named and claimed his strengths, and he now aims to use them to help even more people and individuals excel and maximize their own unique strengths.
Do you want to unlock your potential and maximize your strengths? Schedule an introductory call with Coach Rye now — for FREE!!! — by clicking here. Looking forward to talking with you soon.
Ryan Salvanera is an Executive Coach who helps teams and individuals maximize their unique powers, taking them from good to
great
to
AWESOME!
Ryan is the Founder of
Coach Rye
and a Co-Founder of
Wissen Solomon
and
StrengthsCoach.PH
.
Ryan's top five talent themes are:
Relator
,
Arranger
,
Learner
,
Maximizer
and
Individualization
.
Do you want a 30-minute complimentary coaching session with Coach Rye? Check out his availability here: Calendly.
Latest posts by Coach Rye (see all)