The past few months have been insanely hectic.
Yes, I've mentioned this before (The Mulit-Tasker) but it is worth noting that things have remained just as hectic as it was. I'm not complaining though as all these are definitely blessings, but it has made me more conscious in making sure that I find time and ways to unwind and de-stress routinely.
Note: I got the idea to write this after reading Wifely Step's entry: How Do You Unwind?
Here's what I do:
Eat
I would NOT recommend this to others as it really is unhealthy.
Unfortunately, I often succumb to stress eating unconsciously. Leave a bag of chips or pica-picas near me while I am in deep thought, and I will surely grab at 'em.
Anyway, like I said, I would NOT recommend this to my friends so I will NOT write about it anymore. 🙂
Massage
Another thing that I love to do is get a massage.
One of the advantages of living in the Philippines is the availability of relatively cheap massage services. Sure, there are those high-end spas out there that go for $25 to $50 per hour, but one can actually find some good home service spas for as low as $7.
My go-to home service spas are:
Asian Massage
They used to be my number one choice.
Unfortunately, the quality of their therapists seems to have gone down. There are still some good ones but there have been more and more of them who try to compensate technique with brute force.
One of their advantage (however) is that they seem to have the biggest workforce and so you can almost always book a session with them.
Contact No: 7282985 / 729-2580 / 7285263 / 09178827426
http://asianmassageph.com
Silk Spa
Disclaimer: I know the owner of this Spa
Yes, the fact I know the owner was one of the reason I gave them a try. The other being the 2nd paragraph of the point above.
Unfortunately, since they are relatively new, their are times that it's hard to get an available therapist.
Anyway, what sets them apart for me is their… LOMI-LOMI massage! I enjoy it so much that I now book them at least once a week.
Contact No: +63 927 551 0156
https://www.facebook.com/silkspaph
Me Time
This is probably the cheapest option.
Unfortunately, unlike eating (which I can do anytime) and massages (which I avail of just as I head off to sleep), finding a good ME time in the middle of the day is not as easy to come by as it seems.
When I do find the time, I usually just order a small cup in a coffee shop, pop-in my headset (usually with no music but just to dampen the ambient sounds) and just stare blankly while in deep thought.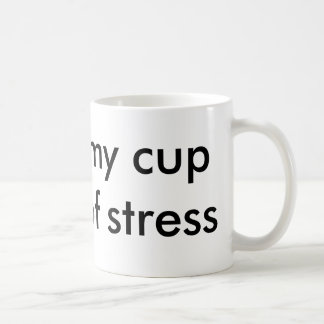 Going into this nothing box (learn more about the nothing box here) allows me to clear my mind and destress.
What are your ways to unwind?
So there you go, those are the my ways to unwind. How about you? What are your ways to unwind?
Ryan Salvanera is an Executive Coach who helps teams and individuals maximize their unique powers, taking them from good to
great
to
AWESOME!
Ryan is the Founder of
Coach Rye
and a Co-Founder of
Wissen Solomon
and
StrengthsCoach.PH
.
Ryan's top five talent themes are:
Relator
,
Arranger
,
Learner
,
Maximizer
and
Individualization
.
Do you want a 30-minute complimentary coaching session with Coach Rye? Check out his availability here: Calendly.
Latest posts by Coach Rye (see all)